2019.1.21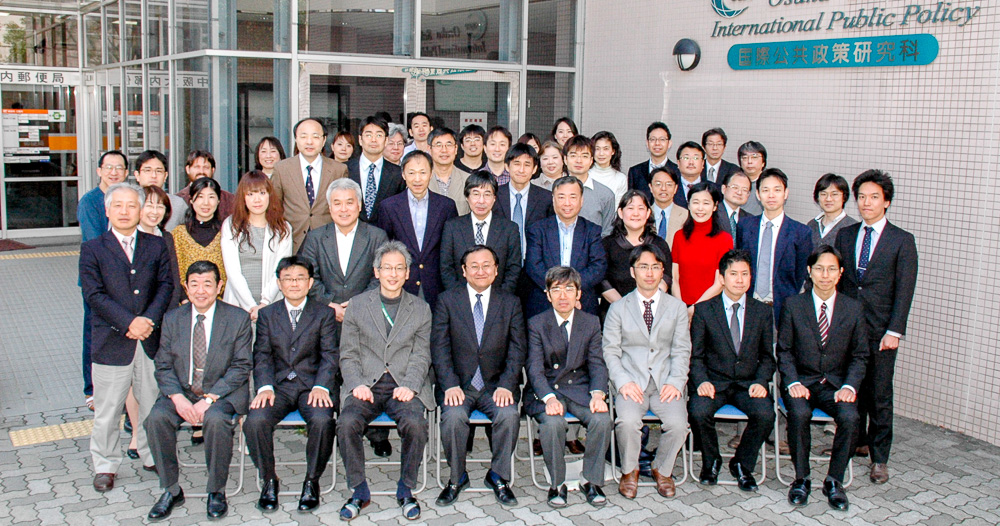 Celebration of OSIPP's 25th Anniversary
---
Celebration of OSIPP 25th Anniversary Party
Date & Time: Friday, June 21, 2019
Venue: Assembly Hall, Osaka University Hall
Osaka School of International Public Policy (OSIPP) celebrates its 25th anniversary in June 2019.
OSIPP is a higher education research institution that has conducted academic and advanced education centering on law, political science and economics since 1994. OSIPP acts as a core educational research institution that trains professionals who can demonstrate leadership, and a sense of realism and systematic analysis so that they may pursue careers on the global stage.
As our 25th anniversary approaches in June 2019, we are delighted and deeply grateful for everyone's support on our journey so far and would like to inform you of a "Celebration of OSIPP's 25th Anniversary" event.
Celebration of OSIPP 25th Anniversary Party
OSIPP students, alumni, our present and former faculty members and staff are invited to a celebratory event for the 25th anniversary of OSIPP.
Date:              Friday, June 21, 2019
Venue:           Assembly Hall, Osaka University Hall, Toyonaka Campus
https://facility.icho.osaka-u.ac.jp/daigaku-hall/access.html
Time:             From 14:00 to 16:00
From 14:00
Opening ceremony and words of greetings
"Looking back on the 25 years of OSIPP" by Professor
Fumio Tokotani (OSIPP 7th Dean)
From 15:00 to 16:00
<Application for entry> Deadline: May 15, 2019
Email to:         osipp-apply★osipp.osaka-u.ac.jp (change★ to @)
Subject line:   "25th anniversary participation"
Mail body:        Name and your information (Select one): Student (M1-2 or D1-3). Alumni (Year of completion) or Former Faculty/ staff.
If not a present student or staff member, please include your current information.
Inquiry: OSIPP Support Office, Osaka University (Please use the email address above.)